"Music is all about feeling. The writer and performer must feel it so that the listener can feel it. You can't touch music, but if it's done right, you can feel it" – Electric Sunset, Dave Gawron

This is the story of Dave's musical journey. The beginning can be traced back to Cherry Hill, New Jersey in 1980. MTV. Video Killed the Radio Star. Dave was fascinated by all those early 80's videos. He also loved listening to the pop and rock music on the Philadelphia radio stations. He recalls, "My mom and dad were not huge music fans, but they did have some records (yes, on a turntable) I was curious about as a kid and listened to. I listened to Elvis' greatest hits, Blondie, and the Grease soundtrack the most."

The viola was Dave's first instrument, and he performed for the first time in the fifth grade orchestra. His parents were not musical, but his father kept a 1950 piano from when he was a kid, and Dave started taking piano lessons. He was classically trained but quickly switched to playing all songs from his favorite artists. He played songs from Journey, Prince, the Police, and Madonna, but his favorite songs to play were by the Beatles and Billy Joel.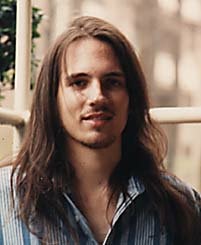 Dave was content singing and playing piano through high school and then taught himself to play guitar in college in the 90's. Dave remembers, "I totally loved bands like Aerosmith, Guns 'N' Roses, Poison, and Warrant, but my big loves were the songs from bands like Nirvana, Stone Temple Pilots, and Smashing Pumpkins. Pearl Jam, R.E.M., and Counting Crows were the ultimate for me. So I taught myself to play guitar. It was pretty easy, with my piano background. I was pretty good pretty fast."

Aside from loving the Grease movie as a kid, Dave was never interested in musical theatre. However, after running sound and doing tech work on a few plays in college, he was hooked, and his musical theatre history class sealed the deal. He went on to earn a theatre performance degree and performed in many musicals. Jesus Christ Superstar, Seussical, Guys and Dolls, Fiddler on the Roof, Man of La Mancha, and Chess were his favorites to perform in. He loves listening to the soundtracks of Hamilton, Les Miserables, Phantom of the Opera, Evita, Into the Woods, Shrek the Musical, the Music Man, and many more.

Dave was non-religious his whole life but became Catholic in 1995. He established his ServantSong music ministry, wrote original songs (listen here), recorded an album, and toured New England, ministering at many churches 1999-2016. It was during this time that he taught himself to play bass when his bassist moved away.
In 2013 he played bass (see video above) in the Bad Habits band in Providence, Rhode Island. They enjoyed many performances together until Dave moved to Florida in 2016. They performed pop and rock hits from throughout the decades and also jazz standards. The drummer left so Dave taught himself to play drums (see video below).
Dave continued with music ministry in Florida, playing with awesome musicians like Martin Doman and Regina Russo Fahey and then met some musicians that were into Irish music. He called the band Emerald Serenade (see Facebook page) and played St. Patrick's Day events in Ave Maria 2017-2019. He then launched his solo career as Electric Sunset.

"Music is about emotion. You can be sad and listen to a sad song and feel validated. You can feel sad and listen to a happy song and feel better. You can just bathe in the beauty of the sound of the instruments or vocals. Music is life and love and sadness and happiness and everything in between." – Electric Sunset, Dave Gawron

Book Electric Sunset today. 239-822-4874